Our primary goal at Cantus Studio is to maintain the historical traditions and magic that a professional recording studio has to offer, at affordable rates.
Here you'll find a fully equipped studio with loads of vintage, analog and digital recording equipment and instruments. A place where sweet analog sounds in classic outboards are combined with the power of the digital domain.
Our place is designed to make you feel like home, but with all the tools at hand to be creative. It's not too big and not too small, it's 52 square meters with a small kitchen where you can get your fresh pot of coffee or a cold beer, an acoustically designed and aesthetically pleasing control room with a sofa and a live room stacked with great amps and instruments in a space just big enough to fit a full-sized rock band for some live recording.
We based our recording setup on a combination that is used on a countless of classic albums. It starts with a selection of great instruments and amps to create the best possible sound. Then we got a collection of vintage and high-end microphones to capture your sound. From here the microphone are recorded through our Neve, API, SSL and Chandler Limited preamps just like on those classic albums. When mixing we use a combination of analog outboard with our DAW system through our SSL console. It's a mix-setup modeled after some of the greatest mixing engineers in the world.
Whether it be recording, mixing or mastering a project we always put our heart into our work. We're always looking for new challenges, so please feel free to contact us!
Located in downtown Oslo
Just around the corner of Rockefeller Music Hall, near Youngstorget, you'll find Cantus Studio. It's located in the basement of Møllergata 37. In the neighborhood you have public transit, restaurants, pubs, music stores and more.
The Team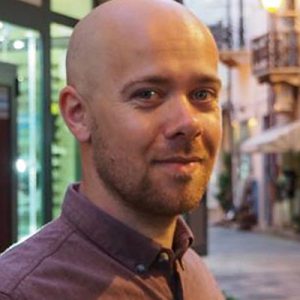 Kristoffer
Follestad
Mixer / Engineer / Owner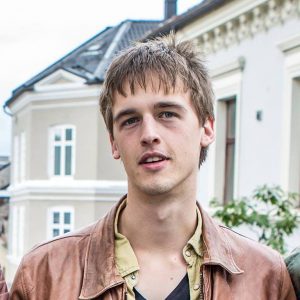 Daniel
Hesby Hansen
Engineer / Mixer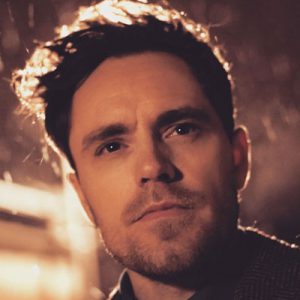 Kjetil
Mørland
Musician / Producer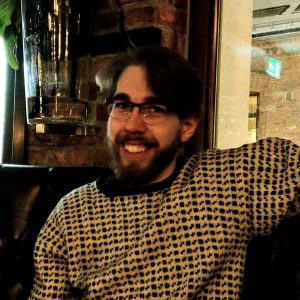 Sturla
Solheim
Engineer / Mixer
Services
Cantu Studio offers a wide range of services including…
Mixing
Our studio is especially suited for mixing with our hybrid setup of digital and analog equipment. This gives our experienced mixing engineers the best tools at hand to deliver you a professional and creative mix. We usually mix most of what we record at Cantus Studio, but we can also mix sessions from other studios as well as from your home studio.
Recording
We love recording at Cantus Studio. That's why we have invested in having a wide selection of great instruments and gear in our studio. With a wide selection of gear, a creative atmosphere, and experienced engineers we provide everything you need to get the finest recordings.
Music Production
From idea to a fully arranged production. Our team includes an award winning songwriter, producers, and musicians. We also have a wide list of professional studio musicians.
Audio Enhancement
Audio enhancement is all about getting the utmost quality of what's already recorded. We can help you to increase the quality of podcasts, voice overs or old recordings. Let's take your productions to a new level!
Mastering
We're not a professional mastering studio, and we don't charge so. We do use quality mastering software and our broad expertise to get the most out of your mixes. Contact us for more information and prices.
Cantus Live Session
Want to do a live recording like they did in old days? We can record live in our studio, and even film it. Here you get the possibility to get in a studio to record maybe a couple of songs with video in just one day or so. We do a special price for this. Se our videos on the client's page to see some of our previous live sessions.
Kind words from honest folks
Superb quality in equipment and knowledge. You'll feel confident that the job gets done within the given timeframe. Always helpful and with good inputs. No procrastination or whims. Central location. It doesn't get more practical and serious that this. Aleksander S. Nilsen
Floorplan
Our studio is located in Møllergata 37. Here we got 52 square meters that contain:
Kitchen & Storing
The kitchen and storing room is where the entrance is. It has a small refrigerator, coffee machine, and a microwave oven. Here you can get your cold beer or drinks and prep your sandwiches.
Control Room
Next, you have our cozy and intimate control room with a beautiful SSL console and other high-end recording equipment. We got a sofa, a table and even some magazines and an awesome vintage lamp.
Live Room
Our live room is filled with awesome instruments, amps and a killer drum kit and even some other weird instruments. It's a large space for a drummer and a bit intimate place for a whole band, but it's doable. We've done a few live sessions here with 4 people playing live. Heck, we've even got a reggae band rehearsing here with 9 people.